I absolutely love this show!! Now when the hell are ITV2 gonna put it back on the screens?!
It's been out in America for almost a whole month now! And i suppose i could watch it online but its not the same as watching it with a friend on a larger telly (if the friend brings wine and snacks... lol)
We're gonna talk about the show so if you hate it/haven't yet watched any of it, you should probably click the cross button...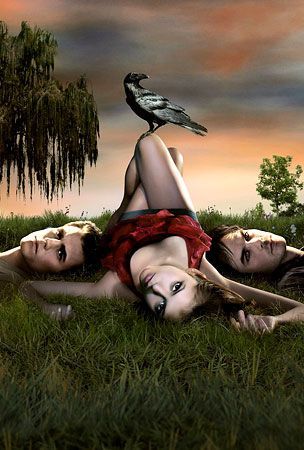 What is it about the show that viewers like so much?
Well have you seen the cast? Major factor right there. They're all super attractive people!!
But then for me, it's the whole lifestyle of the Americans that attracts me. When i graduate i hope to move to the USA and start a new life over there, so there's a major factor for me!
Now we're not going to be reviewing the show formally, just for fun, so don't take it too seriously. And i'd just like the add that the image isn't mine and i don't own the rights to it. i just found it off google search. :) so don't sue me please!!
Characters:
My favourite character is Damon, not jst because he's very attractive ;) , but because we watch him change over the series. He goes from total badass, killing anyone and everyone and feeding on girls all whilst attempting to ruin Stefans love life to some saviour in love!! Bless him.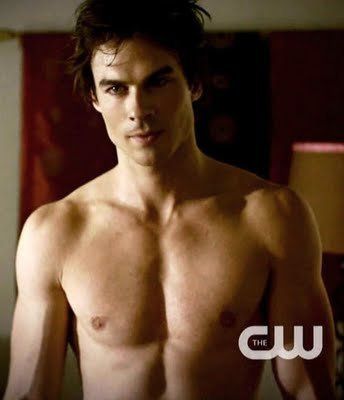 A character i'm not so keen on is Bonny, she's quite annoying, being all objected to everything due to her morals, get off your high horse love!! However there are times in the show where she doesn't get all annoying and she gets pretty hardcore! Which are the best times of course :)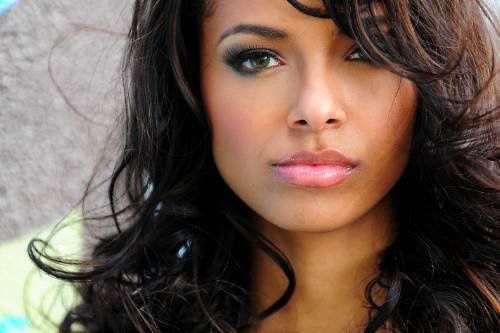 Katherine or Elena?
Definitely Katherine. Completely opposite to Elena and i love it. I'd also love to be that sexy and bitchy (and get away with it!) but we can't have it all like Katherine! She is definitely the best female character on the show, at first we just think she's back to cause trouble, cause she's all selfish and that, which she is- mainly. However i think she really does still love Stefan and wants to get rid of Elena so she pick it up where she left off with him. Nice but totally selfish of her.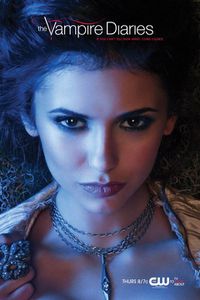 Stefan. He thinks he loves Elena but really i think he still loves Katherine. He believes that he was compelled to love her, although i think that it was Damon that Katherine compelled and that Stefans love for her was real. He gets kind of annnoying too with his whole goody-two-shoes act, however the end of series 2 shows Stefan does have a bad side! ;)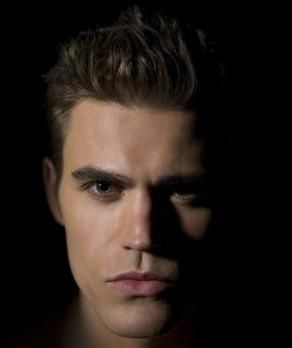 Caroline
She's a great character and i'm glad when Katherine killed her that she didn't actually die!! it's a shame her mum doesn't feel the same way about her though! I don't see why everyone assumes that being a vampire would be awful- well i can when i look at how Damon was at the beginning!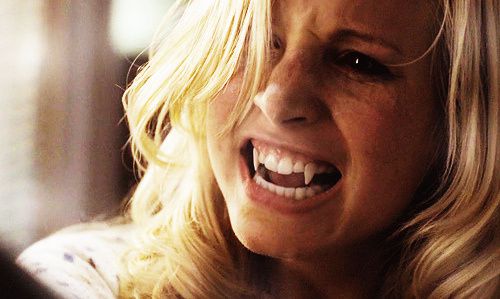 Matt
I liked Matt to begin with but when he started to double-cross Caroline that was it!! He was on vervain and pretend to 'forget' everything she told him, all the while he was telling her mum!!! What as bastard!!! They were conspiring to kill Caroline basically.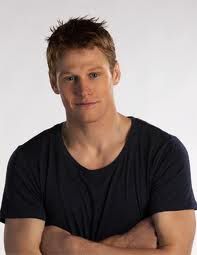 Tyler
His character has definitely evolved (in more ways than one Wolfie!!) and he now has a greater role in the plot which is great! I just wish him and Caroline would get on with it now!!! lol
Alaric Saltzman and Jenna
Amazing characters, both of their roles grow as Jenna learns about the vampire secret and becomes a vampire herself. I hated it when they sacrificed her because she was a fun and wise character. Alaric will hopefully continue to kick ass!! When he first came into the series i didn't like him because he was a vampiure hunter, but after hearing why he was there it all changed. He was looking for his missing wife, which turned out to be Elena's REAL mum- yes she was adopted and Jeremy her annoying brother (who im not even going to put on here because he's all 'my life sucks'!) isn't really her brother, well he's her half-brother.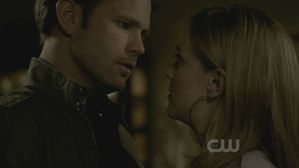 Then there's Klaus. Evil and nothing much else to say as he has only just entered the series!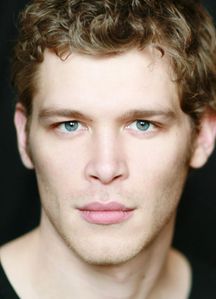 Main characters pretty much covered there, so i'm going to blog this (i'm at work again...) so that i don't lose it !!
Watch out for the next bit, and feel free to post your comments!!